United Nation Develops $4bn Partnership Framework With Nigeria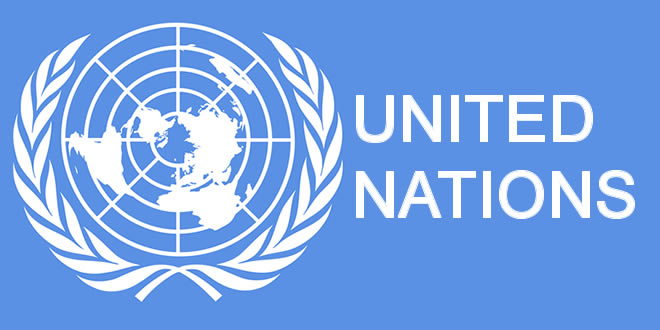 The United Nations System in Nigeria has commenced the development of a $4billion partnership framework with Nigeria scheduled to begin next year.
The UN Resident/Humanitarian coordinator in Nigeria, Edward Kallon, disclosed this yesterday at the 72nd United Nations Day organised by the office of the special assistance to the president on Sustainable Development Goals (SDGs).
Eyes Of Lagos gathered that, Speaking at the event, which took place at the Federal Ministry of Foreign Affairs, Abuja, Kallon said, "Since January 1, 2016 when the implementation of the SDGs began, UN country Team in Nigeria, which consists of 20 UN agencies has remained undaunted in its support for Nigeria's implementation of the SDGs".
He urged the Nigerian authority to go beyond business as usual and fashion out ways of implementing the spirit and letter of the SDGs.
Kallon said, "Security and Peace are mutually re-enforcing. When peace prevails, hunger recedes. So, the authority must provide the leadership for the implementation of the SDGs".
Earlier, the special assistant to the president on SDGs, Princes Adejoke Adefulere Orelope, noted that the Nigerian government had interfaced with the UN at every facet of its developmental strides like the SDGs.
"In line with the 2017 UN Day, which is 'Concrete Action for SDGs', government is working tirelessly to reduce inequality gap, women and children vulnerability", she said.
In his goodwill message, the Minister of Foreign Affairs, Goeffery Onyeama, said the UN has since its establishment lived up to ' expectation, just as he emphasised the need for improvement.
The CEO of Nigeria Economic Summit Group, Mr Laoye Jaiyeola, who delivered the keynote address bemoaned the rise of poverty, succession agitations and terrorists group like Boko Haram.
Jaiyeola said efforts are been redoubled to ensure economic sustainability of the country, adding that this will douse all the agitations and other dissenting voices in the country.